Lifestyle
7 steps to a clutter-free Christmas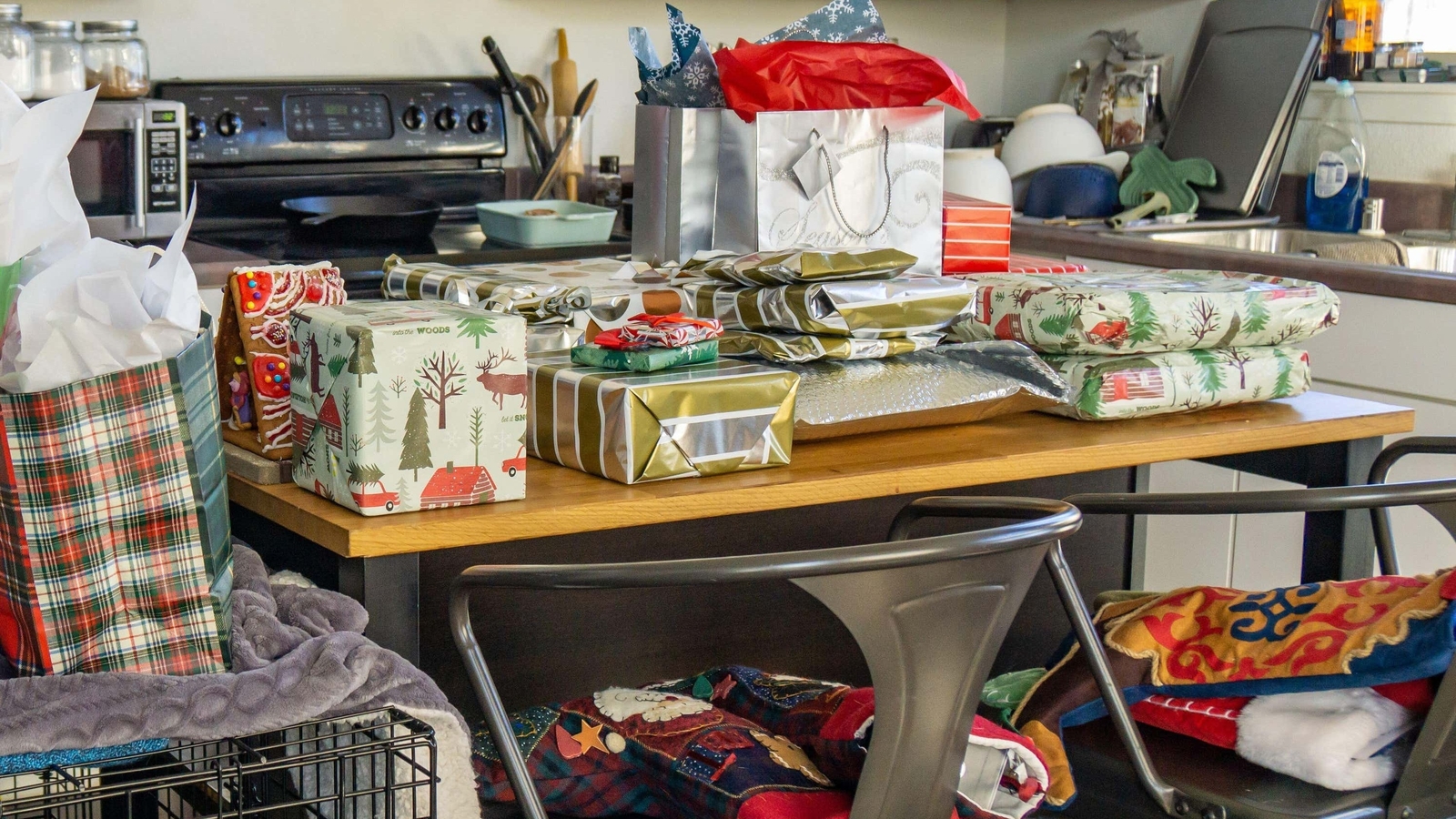 With all the gifts and festive tat that appear around Christmas, there are few homes that remain clutter-free over the holiday.
And the way to keep on top of that clutter is to tackle the problem before Christmas even begins, explains TV presenter, home stylist and decluttering expert, Georgina Burnett, aka 'The Home Genie'.
"We all know that a cluttered home leads to a cluttered mind, which isn't ideal over the busy Christmas period, when enjoying quality time with loved ones is what matters most," says Burnett, a regular home improvement presenter for ITV's This Morning. "So here are my steps to a clutter-free and enjoyable Christmas experience…"
We need your consent to load this Instagram contentWe use Instagram to manage extra content that can set cookies on your device and collect data about your activity. Please review their details and accept them to load the content.Manage Preferences
1. Prioritise, assess, diarise (PAD)
The first thing to do, says Burnett, is think 'PAD', which stands for prioritise, assess, diarise. "You should prioritise the most used areas of your home, as you'll feel the impact of your efforts sooner, which will spur you on to finish the job," she explains. "Assess your clutter weak spots – these are the spaces that tend to get congested. If you can work out why this is, you're more likely to be able to come up with solutions to prevent it happening in 2024.
"Then diarise when you plan to do each space. The worst thing you can do is bite off more than you can chew, so you don't end up doing it properly and seeing the long-term benefits."
She suggests putting more time aside than you think you'll need for each area before making a date for it in your diary, and warns: "If you can't do your whole home before Christmas, cut yourself some slack and be accepting of this. If you've made a start, that's the main thing – this is about relieving stress, rather than causing it."
2. Create a decluttering Advent calendar
To make decluttering a bit more fun, get the help of a friend to create a decluttering advent calendar of sorts, Burnett suggests. "Give your list of areas that need tackling to a friend and ask them to assign one per day for you in the lead-up to the big day, so it's a surprise each morning. You might just find the spontaneity of this exercise makes it more fun!"
3. Keep/consider/donate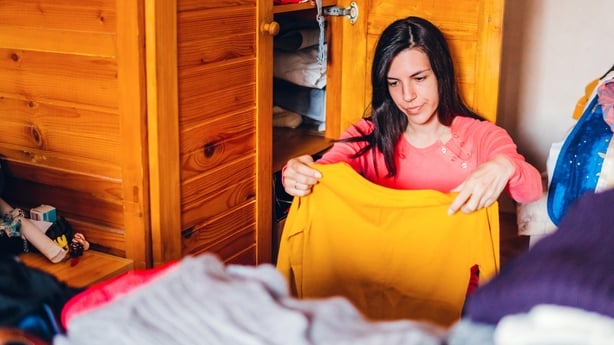 When decluttering, Burnett says it can be helpful to put your items into three piles labelled keep, consider, and donate. "Items you know you use regularly and can't live without, you 'keep'," she explains. "There may be some you're undecided about, so put these in the 'consider' pile to reassess when putting things back in drawers and cupboards. Anything that you know you don't need or want can be given away."
4. Group similar items together
Every item needs a home, and the best way to keep things tidy is to group similar items together, advises Burnett. "You may know in your head what and where these groups are, but if you live with other people, they may need some help, she observes. "Labelling baskets, cupboards and drawers on the inside gives everyone a helping hand and will make it more likely you won't need to spend so long decluttering next Christmas."
5. Storage is key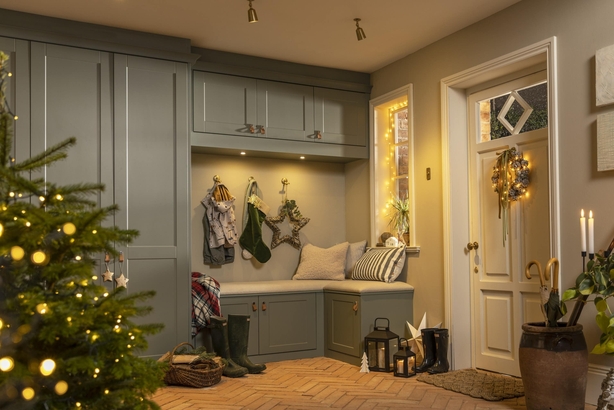 Burnett stresses that a decent amount of storage is a vital part of an organised home. "Make sure you have efficient use of space when it comes to your storage solutions," she advises, "making use of vertical wall areas too, which are almost always overlooked. Fitted furniture is a great way to maximise opportunities for storage and is surprisingly effective in more confined spaces."
She says designs she's styled in the past have provided about 40% more space than stand-alone furniture, "so it's well worth considering, for even the smallest of rooms."
6. Get a little help from your friends
Christmas is all about fun, friends and family, so why not make a social event of your decluttering by getting a couple of friends around to help, suggests Burnett. "You'll be amazed by how much more efficient you can be – particularly if they can be more objective about what you get rid of," she says.
"Get some mulled wine* and mince pies in and ramp up the Christmas tunes, and you'll be amazed how much you enjoy what used to be considered a chore."
7. Stick to the 'one in – one out' rule
After you've successfully finished your Christmas declutter, adopting the rule of 'one in – one out' will help you stay on top of it all, promises Burnett. "Basically, if you're gifted or you purchase anything, an item of equal size needs to go," she explains. "You'll find this helps you to keep tidy and you'll also think twice before spending your money."
It will probably be hard, and you'll have to be strict with yourself, but it's the best way to stop yourself drowning under clutter again in the future.
TV presenter and home stylist Georgina Burnett has partnered with fitted furniture company Sharps to provide decluttering tips.