Business
Biomethane successfully injected into NI gas supply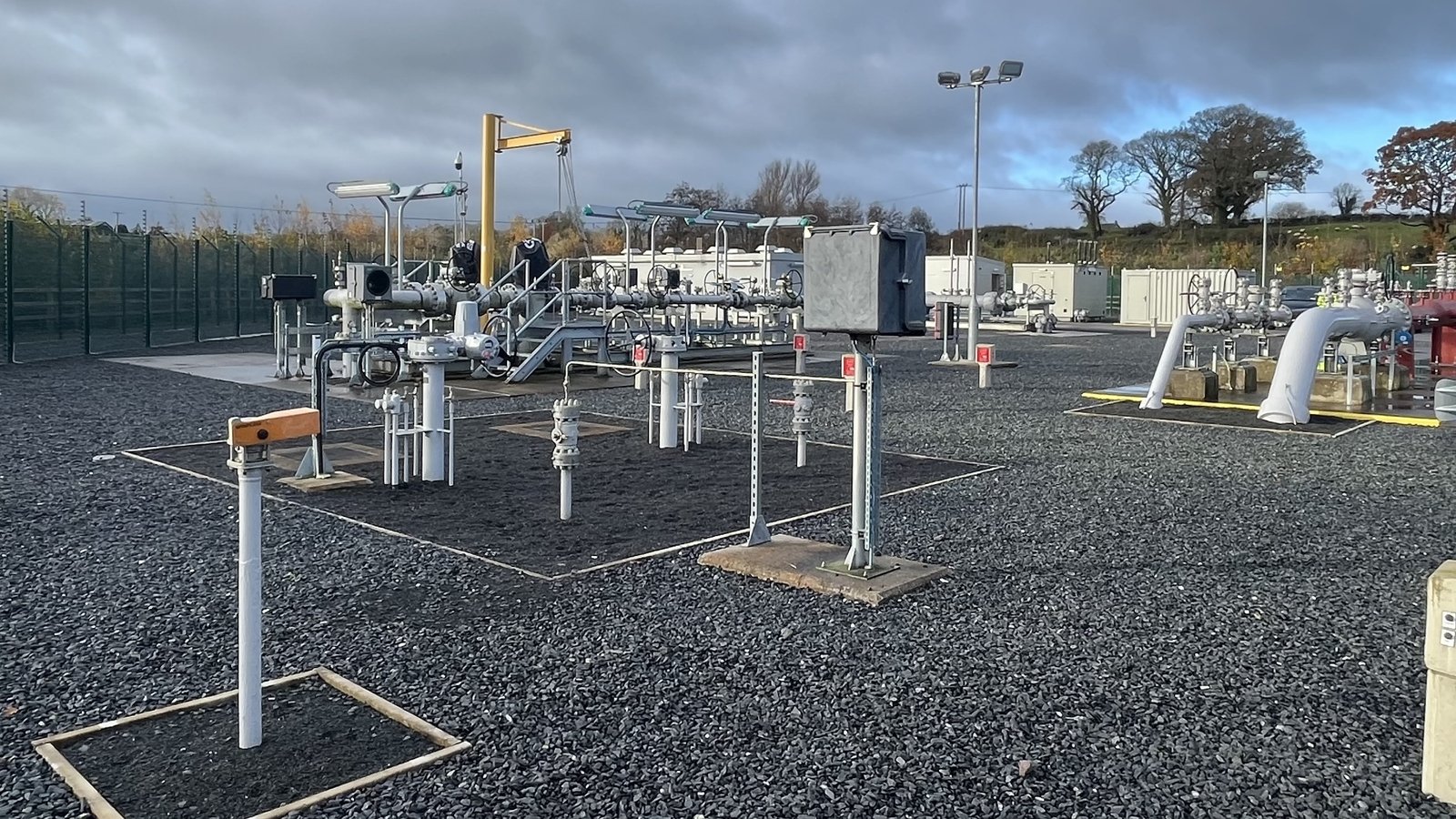 Biomethane, a more environmentally friendly alternative to natural gas, has been successfully injected directly into the gas supply network in Northern Ireland for the first time.
The product is produced by an anaerobic digester at Granville Eco Park in Dungannon, Co Tyrone, which has been generating renewable gas from food waste since 2014.
Up until now the gas was used to generate electricity on site, to fuel gas powered HGVs and the company transported biomethane to customers for heat and power by road in pressurised containers.
Now the product is injected directly into a pipe network owned by Evolve, a gas distribution company just a few miles down the road which supplies gas to towns in the west of Northern Ireland.
The company supplies 4,000 homes in counties Derry, Fermanagh and Tyrone.
At this stage the biomethane will only be available for those in the Dungannon area but the company has said it hoped to have sufficient supply for its entire network.
While Granville uses rotting organic material from food waste, biomethane can also be produced using cow and chicken manure, which is available in vast quantities.
More than 20 other anaerobic digester plants around Northern Ireland have registered their interest in producing biomethane, which is carbon neutral, to inject directly into the gas supply network.
"This is a monumental day because this is the first direct grid injection on the island of Ireland," said Evolve director David Butler.
"It is definitely something that can be scaled up across the whole of Northern Ireland. We believe and studies have shown that there should be enough feedstock to supply and make gas available for about 500,000 properties for the full distribution networks.
"It's very important to get the first step and to be able to demonstrate to people that the system works."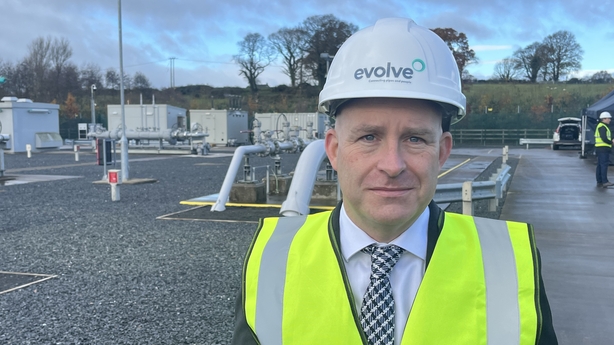 Biomethane is a renewable product that does not contribute to global warming as the carbon emitted when it burns would have been emitted anyway if the organic waste material had been left to rot naturally.
It could form a significant part of decarbonisation of the energy market in Ireland.
Peter McClenaghan, director of the Northern Ireland Consumer Council, said there are also benefits for customers as well as the environment.
"This is quite a big deal, it could make a real difference to Northern Ireland consumers and the energy network," he said.
"Consumers tell us they want simple, affordable, secure ways of helping them decarbonise and this will help with all three.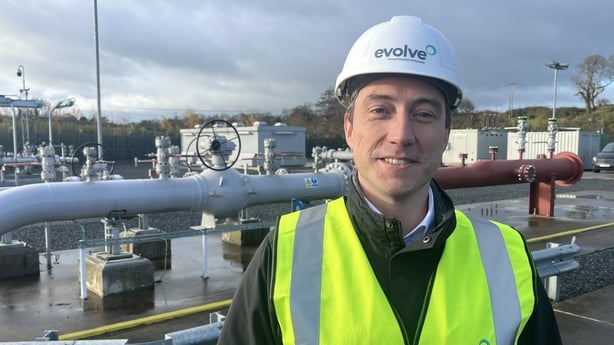 "We're not sure yet what it would mean for price for the domestic consumer but what it would mean is security of supply, so producing local energy and putting that into the grid it'll be more secure than having to import fossil fuels which we've seen over the last couple of years have really fluctuated in price and have caused consumers significant concern."
John French, Chief Executive at Northern Ireland's Utility Regulator, described the development as a significant milestone on the journey towards decarbonising energy.
"The direct injection of biomethane into the Evolve grid represents a tangible transition from theoretical discussions to a concrete demonstration of the pivotal role gas networks in Northern Ireland are set to play," he said.
"This development underscores the commitment to offering consumers access to a decarbonised energy source, all while minimising the necessity for substantial costs and upheaval."
The Granville Eco Park is run by the Bio Capital Group and is the largest facility of its kind in Northern Ireland.
It produces biomethane by recycling biodegradable waste from local councils, supermarkets, the hospitality sector and food and drink processors as well as using it as a feedstock for anaerobic digestion.
"This is the first major step in increasing the amount of power, heat and transport that can be fuelled by renewable gas," said its Chief Technical Officer David McKee.
"Replacing imported fossil fuels with a renewable low carbon alternative will go a significant way towards helping Northern Ireland exceed its targets set within the Energy Strategy and Climate Change Act."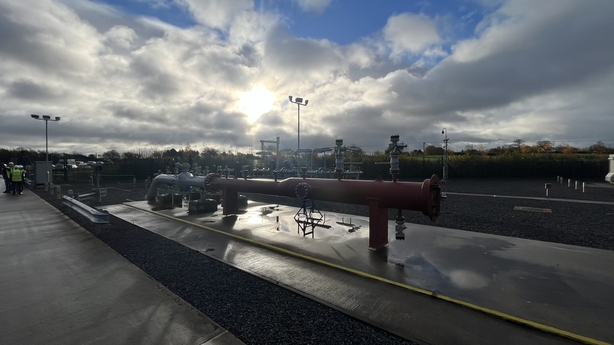 The Ulster Farmers' Union has also welcomed the development as other anaerobic plants could use manure to produce biomethane.
"I think this is a really critical step," said John Watt, chairman of the UFU's Rural Enterprise Committee.
"A lot of farmers have anaerobic digesters on their land and they could produce the biomethane to inject directly into the supply network.
"Northern Ireland is a very heavy livestock sector and we can produce a lot of waste to use to produce the biomethane so there is potential here for farmers to have another income."