Lifestyle
Kate Middleton makes bold statement with dramatic red cape dress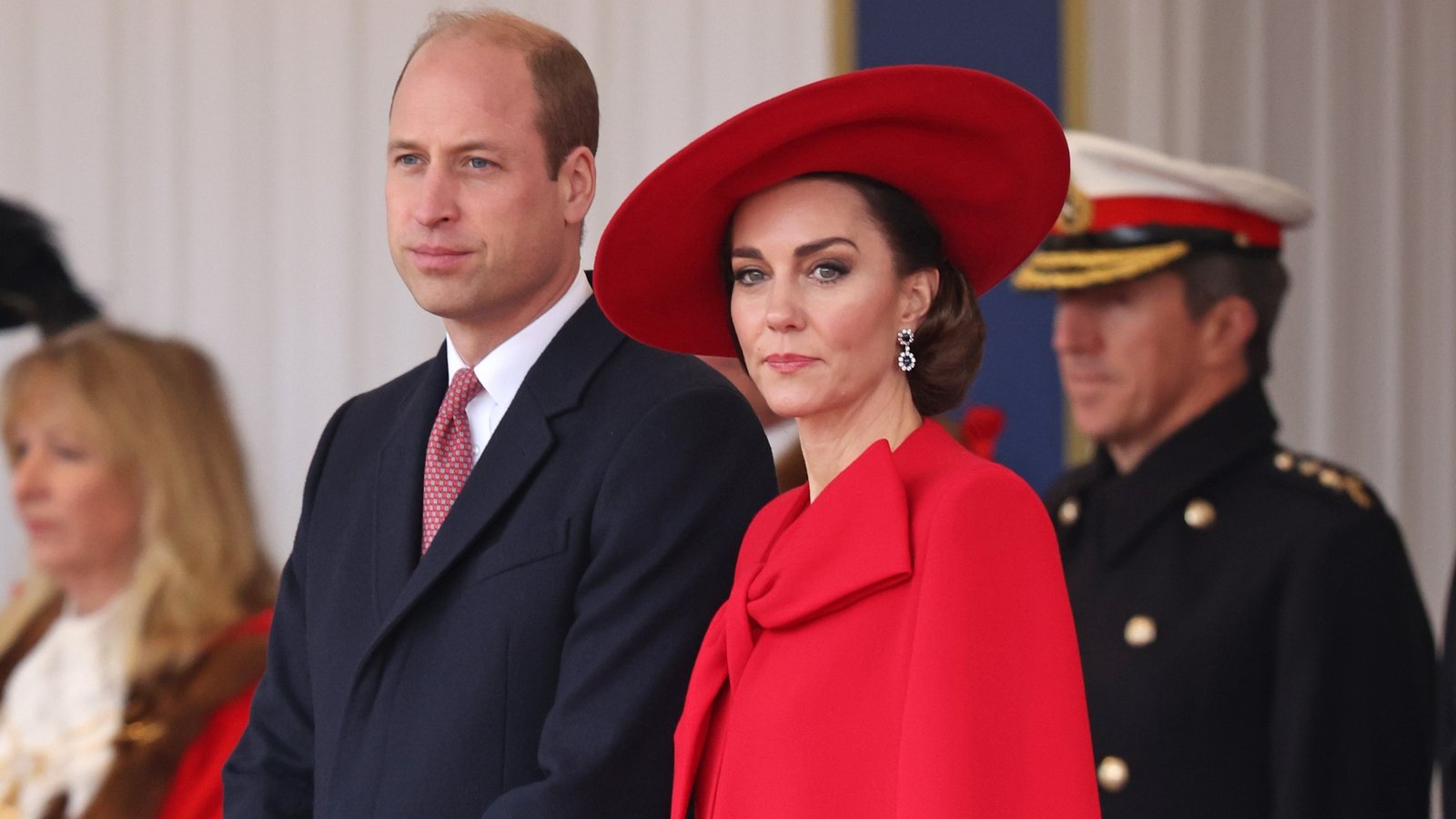 Kate Middleton ensured all eyes were on her at her latest engagement, stepping out in a jawdropping red cape dress.
The Princess of Wales wore the striking outfit while greeting the President of South Korea Yoon Suk Yeol and his wife Kim Keon Hee to the UK, before hosting them for a glamorous state banquet in the President's honour at Buckingham Palace later tonight.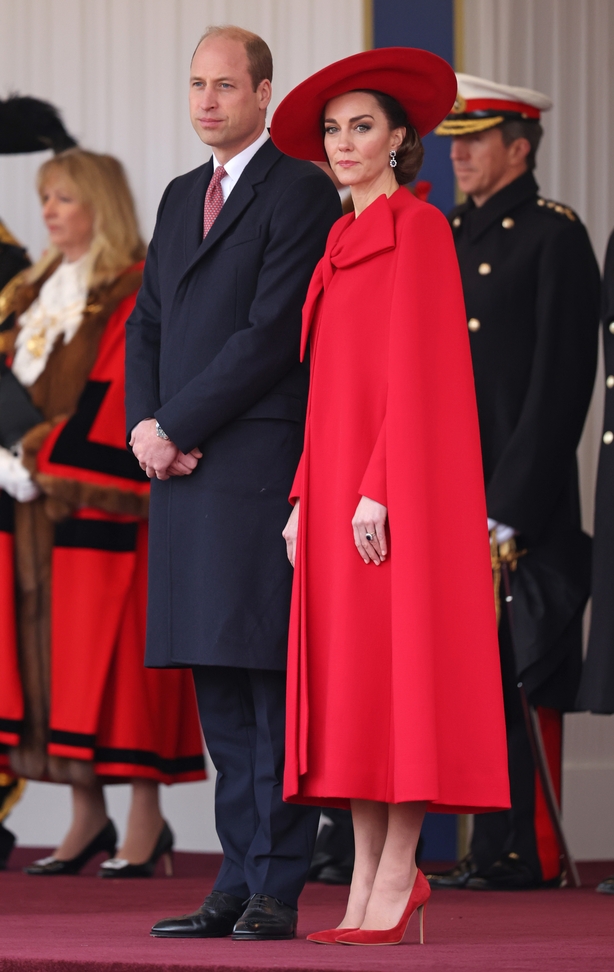 Kate and Prince William met the couple at their hotel in London, alongside King Charles III and Queen Camilla, where the Princess's outfit marked a departure from her more casual and understated looks recently, such as minimalist suits, classic basics like Breton tops and knitted sweaters.
Kate wore a red midi-length, long sleeved dress, with a sweeping cape worn over it, which featured structured shoulders and a dramatic bow on the chest. She paired this with red pointed toed stilettoes and a wide-brimmed hat, all in the same shade of vivid scarlet.
The only contrasting detail were her diamond and sapphire earrings, which added a pop of sparkle to the outfit.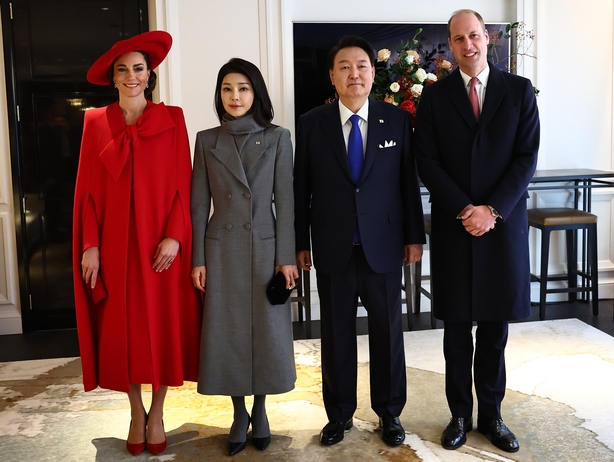 Her hair, meanwhile, was swept up into an up-do, and her makeup was subtly smokey and finished off with a rosy blush and a nude lipstick.
It was a dazzling glimpse at what Kate might have up her sleeve for the state banquet tonight, which is set to be a white tie and tiara affair. In the past, Kate has often pulled out some of the Royal Family's best pieces of jewellery, and never shies away from an opportunity to wear an opulent gown.