Sport
Kim on top at The Ascendant, Maguire in touch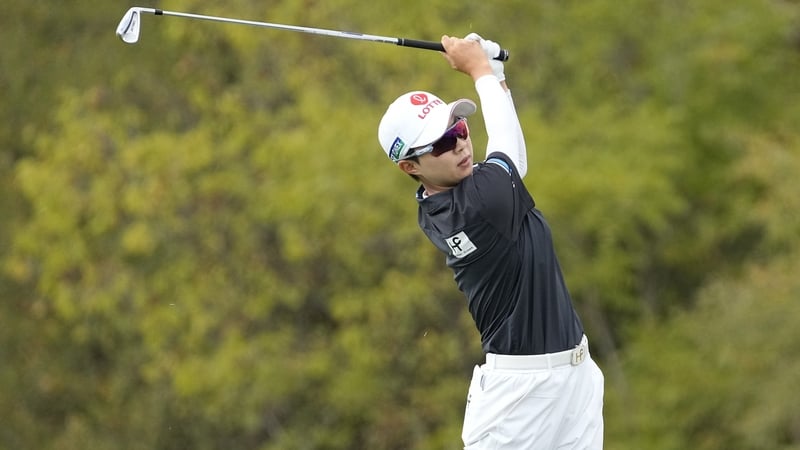 Hyo Joo Kim of South Korea carded eight birdies en route to a 7-under-par 64 and a two-stroke lead after the first round Thursday of The Ascendant LPGA benefiting Volunteers of America.
Kim was sidetracked by one bogey at the par-3 11th hole at the par-71 Old American Golf Club in The Colony, a suburb of Dallas, Texas.
The 28-year-old – who has five career LPGA Tour victories including one major, the 2014 Evian Championship – more than compensated with birdies at Nos. 2, 3, 6, 8 and four straight from 13 to 16.
Ireland's Leona Maguire is in touch with Kim after her round of 70 left her on -1 for the tournament.
Maguire signed for a round with three birdies and two bogeys which leaves her sitting in joint 24th place.
Three players are two shots back at 5 under: Yu-Sang Hou of Taiwan, Azahara Munoz of Spain and Sofia Garcia of Paraguay. Hou and Garcia had bogey-free rounds, while Munoz responded to a bogey at No. 1 with birdies at six of her next 11 holes before a bogey at the par-4 15th and a birdie at the par-7 No.17.
"I just hit my driver pretty good, hit lots of fairways, hit my irons good. Everything was kind of working," Munoz said.
Munoz said overnight rain didn't affect her after drier conditions for practice rounds at the course earlier in the week.
"To be honest, it didn't feel wet out there," Munoz said. "The greens were still firm and so the thing that changed the most today was the wind. We've been playing with south wind and today was north wind.
"It was kind of challenging. Off the tees was different lines, different clubs, but we I think we have our caddies, we trust them, and we have an amazing yardage book, so you just have to adjust."
Defending champion Charley Hull of England is tied for 51st after a 1-over 72featuring three bogeys and two birdies.
Sarah Kemp of Australia is tied for fifth with American Alex Marina at 4-under67. She had two bogeys on the front nine at Nos. 3 and 9 to make the turn at even-par 35, then went bogey-free on the back nine with birdies at Nos. 10,15, 16 and 17.
"You know, it's a weird story," she said of her improvement at the round progressed, noting she learned Thursday morning that paperwork was being processed to get a Japanese visa, and she and her caddie were excited about it.
"We weren't even talking about golf," Kemp said. "We were like, 'OK, where are we going to go eat in Japan?' So I think… the back nine like calmed down and it sort of kicked into gear. Really just not even thinking about golf on the front nine."
Kemp said a lot of golfers don't like their conversations to be strictly about the ongoing round.
"Like sometimes you can get really serious, so I think it's important to switch off in between shots and have a good time out there," she said. "We're out there for quite a while, so might as well enjoy it while we're doing it."