Sport
Record-breaking Herring wants more for Ulster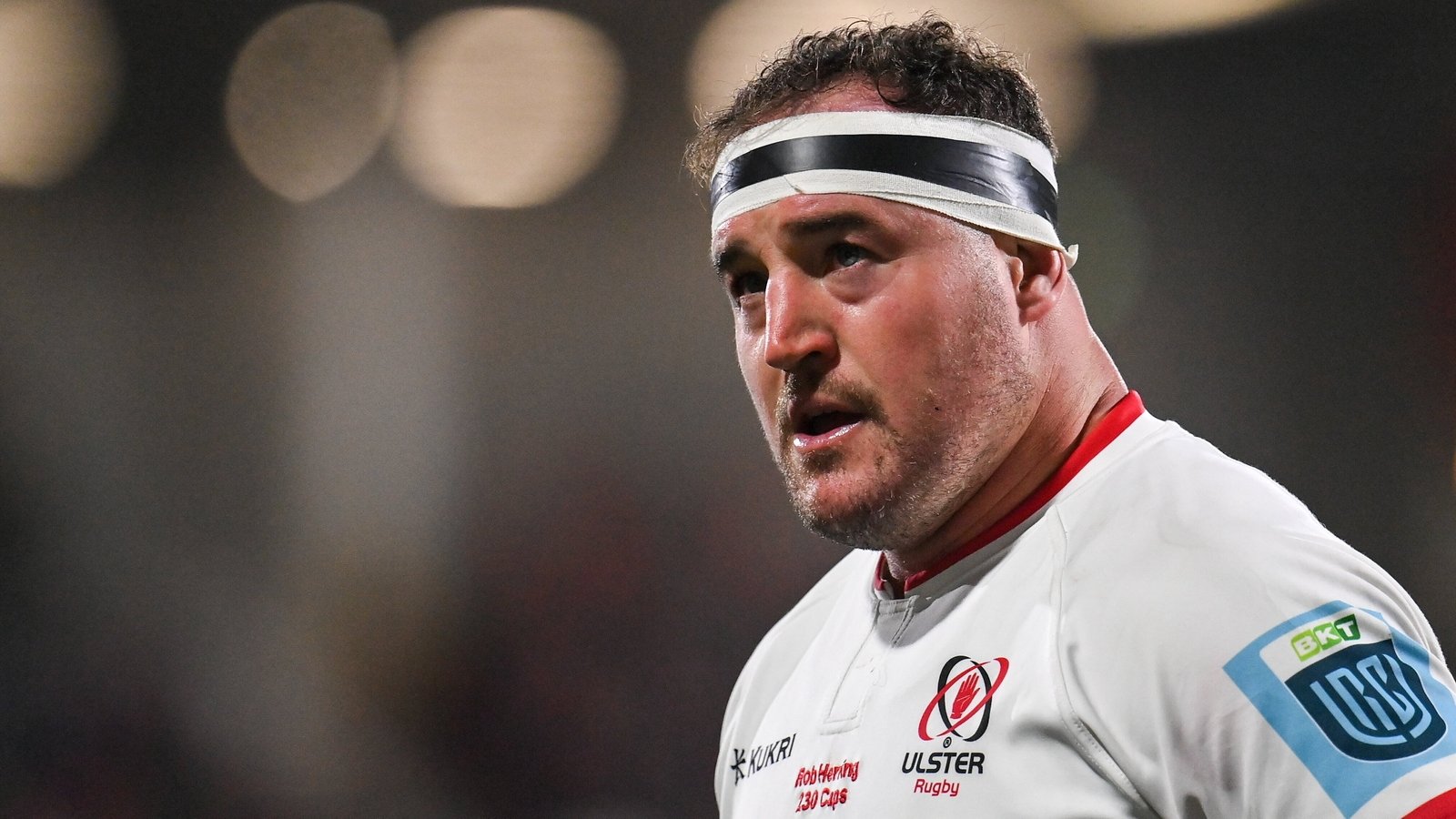 When Ulster were awarded their decisive penalty in the final play of Friday's 21-14 win against Munster in Belfast, it was appropriately Rob Herring who emerged from the ruck with the ball.
The hooker came up with a big moment on his own big night, as he payed a record 230th game for the province, moving past the mark which had been jointly held by Darren Cave and Andrew Trimble.
It's 11 years since a then-22-year-old Herring arrived in Belfast from South Africa, and the Ireland international was in reflective mood after putting his name into the Ulster rugby history books.
"When I started here I never thought I'd have that record," he said after the win against Munster.
"An Interpro game against Munster, it wasn't about me, it's about the team, just doing the best I can and helping us get the win. It was a great game to be coming back into, Kingspan and Friday night lights.
"It's been brilliant, I love playing for this province. I've been here a long time now, my daughter was born here. We're fully settled here. It's a great group of guys, you come into work and you really enjoy what we do.
"To be a part of that, I've a few more years in me yet hopefully but I'm loving my time at the moment."
The record 230th game has been in the post for a while, with Herring having not featured for Ulster since the URC quarter-final defeat to Connacht back in May.
The 33-year-old was wearing a personalised jersey on the night which had been embroidered to honour the occasion, and he says the province had arranged for his daughter Millie to present him with the shirt before the game.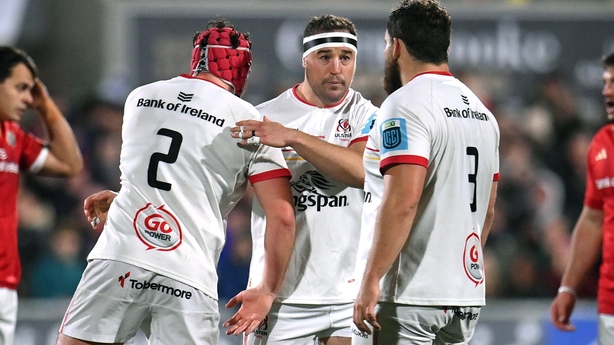 "I had no idea that was happening. It one way to get a little bit emotional before games but it was a nice touch from the staff to organise that.
"She [Millie] knows a little bit, she's three and a half, but to be honest she just wants to run onto the pitch. That's her highlight of the night. She's happy after that.
"I was thinking about it during the week. I came over as a young lad chasing my dream to be a pro rugby player.
"It's been a great journey so far. I look back over the years and we've had some unbelievable moments, I've had some unbelievable team-mates, Belfast is a great place to live.
"We've really enjoyed it here. I didn't in my wildest dreams think I'd be in this position when I first arrived 11 years ago. Here we are.
"I was chatting to my wife about it, we obviously had opportunities to move over the years. I've never really seriously considered it. I've always loved my time here, I feel a part of this club.
"I really want to help us get silverware, something we've missed over the last few years. I think that's something we hopefully have on the horizon and I want to be a part of it."
While it was a big night for the hooker, it was also a major win for the province who bounced back from a poor start to pick up a third win from four games this season.
Herring was one of three Ireland internationals who returned from World Cup duty for Ulster, with Iain Henderson and Stuart McCloskey also featuring on the night.
And after coming up with a huge defensive stand to see out the win, including Herring's own jackal penalty to seal the victory, he says they had to dig deep to in the closing stages.
"We kept them out, got them back to halfway then I missed a tackle, got them back into our 22.
"I was so tired, you're just thinking 'let's try and end this game'. Luckily I saw a guy with a weak body position at the ruck and I got to counter-ruck.
"Managed to get the turnover but I thought the guys' 'D' in the last ten minutes was massive.
"I think that fight together is what we're all about. We talk about our connections and the guys showed it in full force at the end of the game. I think they showed what it means to play for this team."