News
Russia holds local polls marked by Ukraine campaign
There is little suspense over the results of Russian local elections ending today, with no real opposition and ballots in occupied regions denounced as "fake" by Kyiv and the West.
The Kremlin is seeking to legitimise its annexation of the Ukrainian territories it seized in the east and south but are seen by the international community as part of Ukraine.
The polls are also a test for the Kremlin ahead of a presidential election planned for next year that is expected to prolong Russian President Vladimir Putin's long rule until least 2030.
Today's outcome is unlikely to be a surprise.
Most of Mr Putin's opponents have been forced into exile or in jail.
And as criticism of the military campaign in Ukraine has been de-facto banned, thousands of Russians have been detained for protesting against the Kremlin's assault over the past year and a half.
Russian authorities have set up mobile polling booths for several days of voting in the regions of Donetsk, Lugansk, Zaporizhzhia and Kherson, annexed last year.
In the face of a Ukrainian counteroffensive to take back occupied territory, Kremlin-installed officials pressed on with the vote, seeking long-term office in areas Kyiv has vowed to take back.
Voting was also taking place in Crimea, which Russia annexed from Ukraine in 2014.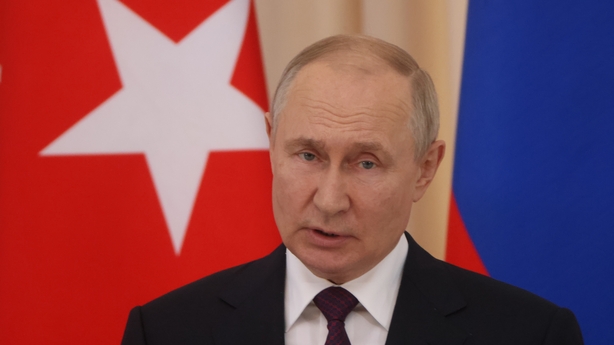 Kyiv has denounced the elections as a sham and urged allies to condemn the "fake" vote.
Ukraine's SBU security service said it had a list of "collaborators" who were helping to organise the voting and vowed to punish them.
'Live in peace'
In several regions of Russia, the Ukraine conflict was also on voters' minds, even though campaign posters did not address the subject directly.
In Rostov-on-Don, a large city in southwest Russia close to the Ukrainian border that was attacked by drones this week, two voters outside a polling station said the conflict was their main worry.
"We just want to live in peace with our children," said 40-year-old safety expert Nina.
"Everyone is worried about this one problem – the war. We don't have any other concerns," said 84-year-old Anatoli.
The election campaign in Moscow was conspicuous by the almost total absence of campaign posters.
However, mayor Sergei Sobyanin – a Siberian-born Kremlin loyalist in post since 2010 – has been consistently on television in recent days, opening new regional train routes, a motorway and renovated hospitals.
In his 13 years at the helm of Europe's largest city, Mr Sobyanin has presided over numerous mega-projects that have transformed Moscow's skyline.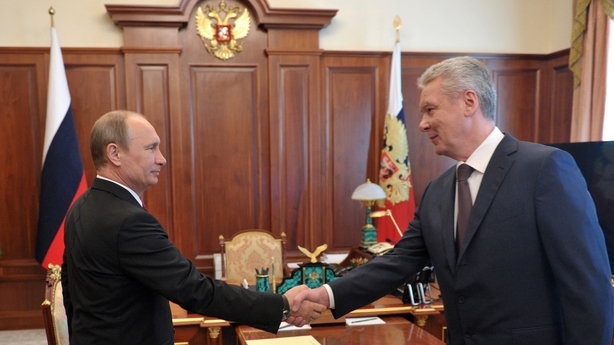 He once faced fierce competition.
In 2013, he was almost defeated at the ballot box by anti-corruption campaigner Alexei Navalny.
Local elections in 2017 sparked protests in Moscow when Navalny-linked candidates were not registered to run.
Now his opponent is languishing in jail and denouncing the Kremlin's offensive in Ukraine from behind bars.
Today, Mr Sobyanin faces no serious competition. He is up against the grandson of a veteran Communist politician and a little-known candidate from a new party dubbed "New People", which is largely considered to be a spoiler.
Most of the Muscovites that AFP spoke to nevertheless credited him for modernising the city and said they intended to vote for him.
"Just yesterday, two metro stations opened," 21-year-old student Rukhin Aliyev told AFP.
"Moscow is blossoming in front of our eyes."
Musician Kirill Lobanov said Mr Sobyanin had "dealt very well" as mayor – especially "in the last year", which has been marked by Russia's Ukraine offensive.
Mr Sobyanin – criticised by hardliners at the start of Moscow's offensive for not backing it vocally enough – has in recent months sought to downplay to Muscovites the dangers of increasingly frequent Ukrainian drone attacks.
'High alert'
Several hundred kilometres southwest of the capital, in regions bordering Ukraine that have seen frequent attacks by Kyiv this summer, voting is taking place amid a fragile security situation.
The head of the Russian electoral commission, Ella Pamfilova, said voting had been postponed in Shebekino, a district of the Belgorod region that has been hit by shelling, "due to a regime of high alert".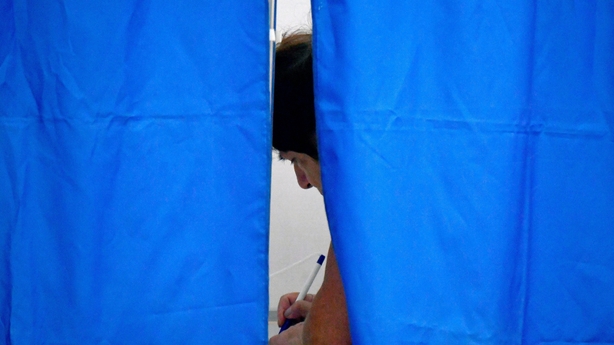 Observers say one of the few competitive races in Russia's 11 time zones has emerged in Siberia's remote Khakassia, where governor Valentin Konovalov is seeking re-election.
The 35-year-old defeated a Kremlin-backed candidate in 2018 after a wave of rare protests in the sparsely populated mountainous region.
In this year's campaign, he initially faced Moscow-backed candidate Sergei Sokol, who portrayed himself as a Kremlin-decorated "hero" who fought in Ukraine.
But Mr Sokol dropped out unexpectedly at the last minute, citing health reasons. Many speculated it was a move to avoid an embarrassing defeat in the face of Mr Konovalov's popularity.
Mr Konovalov is one of few regional leaders not backed by the Kremlin who remains in office.