Sport
Seniors priority but Moran could have waited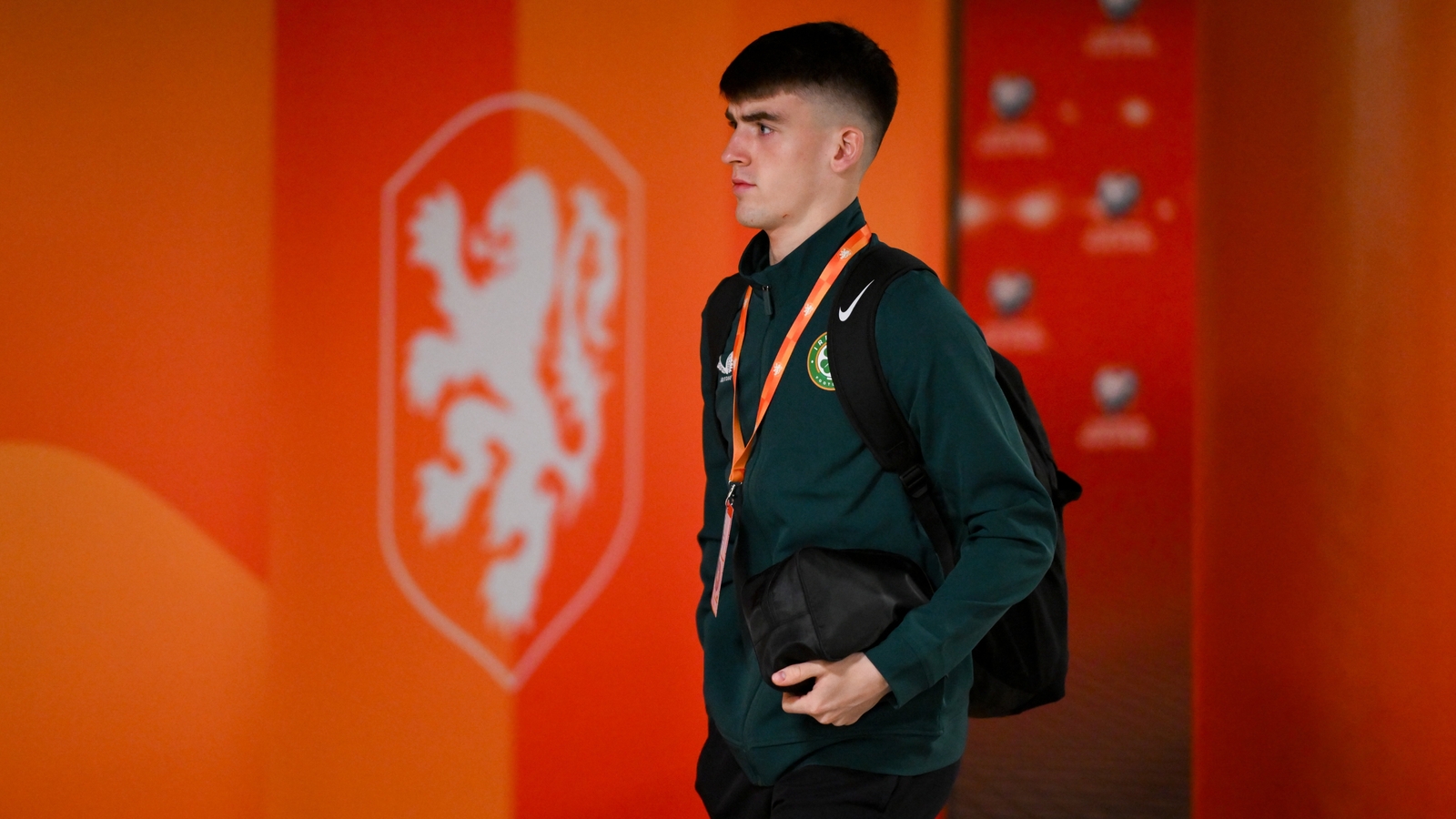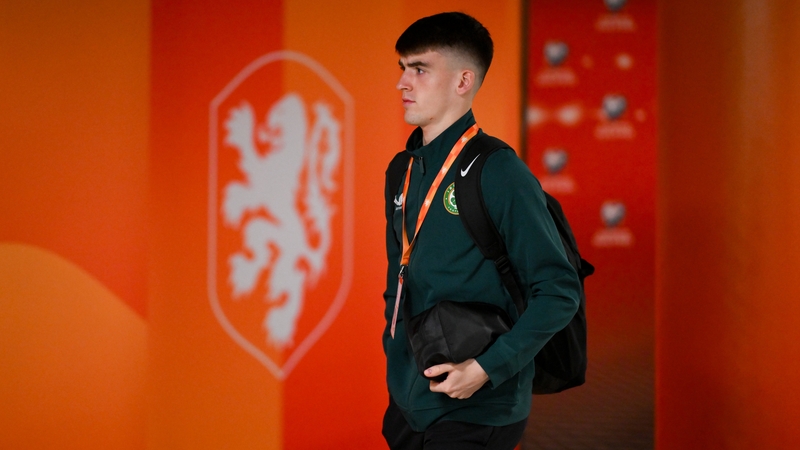 Keith Treacy believes the fact that Andrew Moran did not get any game-time against the Netherlands on Saturday could alter the perception of Stephen Kenny's decision to promote him from the Republic of Ireland Under-21s, although he regards the call-up as understandable from both the manager and player's perspective.
Blackburn youngster Moran, who is on loan from Brighton this season, had captained Jim Crawford's U21s to good effect in September and October.
After three wins in three in the European U21 qualifiers, November was viewed as crucial with fixtures against group rivals Norway and Italy, the former of those ending in a 3-2 defeat in Drammen last Friday.
But injury concerns for the senior team saw the 20-year-old added to Kenny's squad for Saturday's final Euro 2024 qualifier defeat to the Netherlands and Tuesday's friendly against New Zealand, which, like the Italy U21 game, will be live back-to-back on RTÉ2 and RTÉ Player.
Moran was ultimately not sprung from the bench in Amsterdam but is expected to feature at the Aviva Stadium against the All Whites in what is the final match whilst Kenny is under contract as manager.
The decision to promote Moran, at a time when the U-21s could have done with him rather than being involved in senior matches that had less riding on them, elicited criticism from RTÉ analysts Didi Hamann and Alan Cawley.
In the build-up to the Dutch game, Hamann opined that Kenny's decision had been "inexcusable".
Speaking on the RTÉ Soccer Podcast, ex-Ireland senior and Under-21 international Treacy looked at both sides of the argument from the perspective of a player that had gone through the ranks.
We need your consent to load this YouTube contentWe use YouTube to manage extra content that can set cookies on your device and collect data about your activity. Please review their details and accept them to load the content.Manage Preferences
"It's a tough one because I can see it from both sides. You can see the '21s are right in the mixer of qualifying from that group and they need all their best players," he said.
"But for me the underage teams are there to serve the first team and if the first team want an underage player from the '21s or '19s, then it's their right to go and get them.
"I've been in that position where I've been playing for Don Givens in the Under-21s and I'd been flirting maybe with getting into the first team and once you start hearing your name being linked with the senior team, you start looking around the U21s and thinking, 'I wish I was with the senior team'.
"I think Andrew Moran, personally, would want to play in the senior team. Now we've gone the other side of the weekend and Andrew Moran didn't play in the qualifier against Holland, it makes the decision very, very questionable because the right thing for him at this moment in time is to play big games.
"That was a big game against Norway, an international game. That would have been a building block for him."
We need your consent to load this comcast-player contentWe use comcast-player to manage extra content that can set cookies on your device and collect data about your activity. Please review their details and accept them to load the content.Manage Preferences
Treacy felt that Kenny's decision "took that building block away", compounded by Moran's non-inclusion in what was essentially a dead rubber against the Dutch.
"I'd imagine he'll get some game-time tomorrow against New Zealand and that might justify the decision but taking him out of two very serious games for the '21s to give him a friendly cap at international (level), I don't think really warrants it," he added.
"Alan Cawley's right. Andrew Moran, you would imagine, would get a whole host of caps at some point. But when you're a player and you're within it, you're thinking, 'There's no tomorrow and I need that cap now'.
"And you're only ever a bad injury away from not fulfilling your potential. So Andrew Moran I'm sure will be chomping at the bit, saying, 'Give me that cap'. But the '21s need him."
Listen to the RTÉ Soccer podcast on Apple Podcasts, Spotify or wherever you get your podcasts.
We need your consent to load this rte-player contentWe use rte-player to manage extra content that can set cookies on your device and collect data about your activity. Please review their details and accept them to load the content.Manage Preferences
Watch Republic of Ireland Under-21 v Italy Under-21 in Euro 2025 qualifying on Tuesday from 5pm on RTÉ2 and RTÉ Player and follow a live blog on www.rte.ie/sport and the RTÉ News app
---
Watch Republic of Ireland v New Zealand on RTÉ2 and RTÉ Player on Tuesday from 7.30pm, follow a live blog on www.rte.ie/sport and the RTÉ News app or listen to commentary on RTÉ Radio 1 Extra