Lifestyle
"The good is gone out of you. You can do nothing"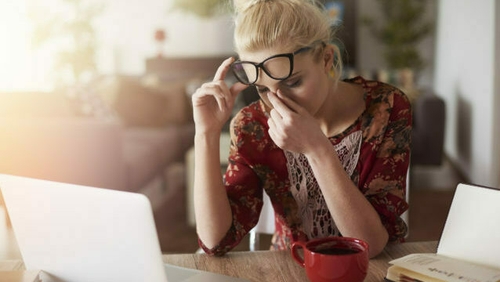 Migraine affects thousands of men and women in Ireland every day, with the majority of sufferers being female. Have medical treatments for migraine kept pace with advancements in other areas?
Joe put the question on Liveline and callers responded with their migraine stories. They spoke about the onset of migraines, what causes them, the treatments they have tried and how they have managed to cope with the impact of migraines on work and everyday life.
Úna says she gets only 2-3 minutes warning that a migraine is coming. She describes the process in detail:
"You'd get these yellow blobs in front of your eyes and then you'd start getting the pain maybe up the back of your neck or it could be over one eye and then you'd start losing feeling in your lips, and pins and needles in your fingers and also, I used to lose peripheral vision and I'd lose my speech. And then you'd get this horrible, horrible headache."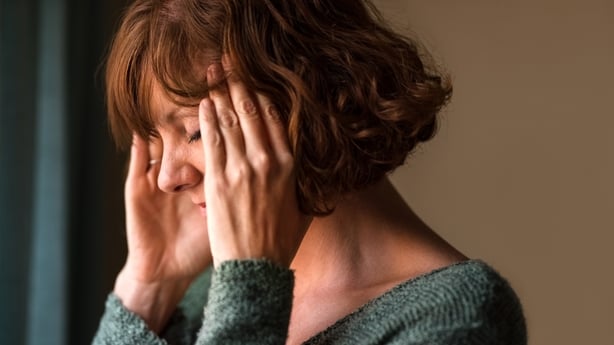 The symptoms didn't end there, Úna says, as her migraines are accompanied by stomach spasms and projectile vomiting that could last for up to 12 hours. She says it started around puberty and a migraine can happen at any time:
"You'd be doing something completely innocuous – you could be out enjoying yourself and all of a sudden one would just start. I used to get it in the cinema. I'd have to get up and leave straight away. Or I'd wake up with one. Out of sleep I'd wake up with a migraine and I literally could not get out of the bed then."
Pregnancy gave Úna a respite, but the migraines came back when her daughter was six days old. She says the pain was so debilitating that she had to call her sister for help, as she didn't feel able to look after the baby when the migraine was in full flight:
"I knew that I couldn't be left alone with the child if that ever happened."
Úna had tried various treatments but none of them really worked; apart from a rapid-acting anti-inflammatory medication, which she keeps with her at all times.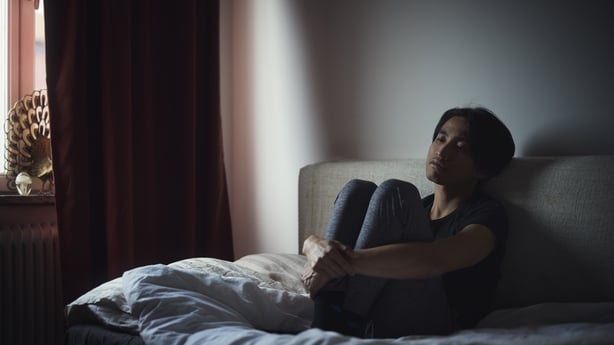 Another caller, Pauline, says that stressful situations have triggered her migraines in the past and even caused her to collapse on the spot. She often gets nausea and vomiting along with the headache, which can last up to three days.
She says it leaves her exhausted and unable to face much activity: "The good is gone out of you. You can do nothing."
Jeanette says that her migraine patterns have changed over the years. In the past, it was connected with her menstrual cycle, she says:
"Certainly when I was younger, It did seem to by cyclical with say, menstruation; with periods. I'd have literally nearly a monthly migraine. But as I got older, it just seemed to come on without warning at all."
Jeanette is unable to work during the worst period of the migraine, because the pain is so intense It also affects her sleep:
"Unless you've suffered from it, you don't have any idea how debilitating it is. It paralyses you."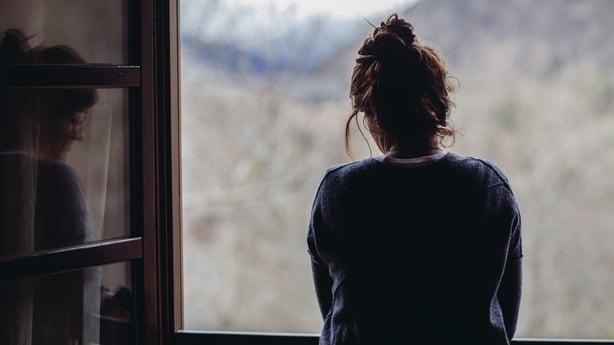 Following a cosmetic Botox procedure, Jeanette noticed that she got fewer "normal" tension headaches. Her doctor told her that Botox can actually be used to treat migraines, although it doesn't work for everyone.
Jeanette has now had Botox treatment which is specifically targeted at her migraines. She says she is one of the lucky ones, as it has given her great relief: "It was miraculous for me. It was amazing."
Pat Charles has had migraines since she was a baby. Unlike with Jeanette, pregnancy made the migraines worse and she was in and out of hospital constantly. She tells Joe what happens for her when a migraine is coming on:
"I could be chatting to you and I could get a zig-zag on my left eye; it's like a little tiny worm with a bright light."
On one occasion the pain was so bad that Pat lay down on the bathroom floor because it was the only cold surface in the house. Shortly afterwards, she was diagnosed with a benign brain tumour, which was removed, but unfortunately, her migraines remained. The only thing that seems to help is strong coffee, she says.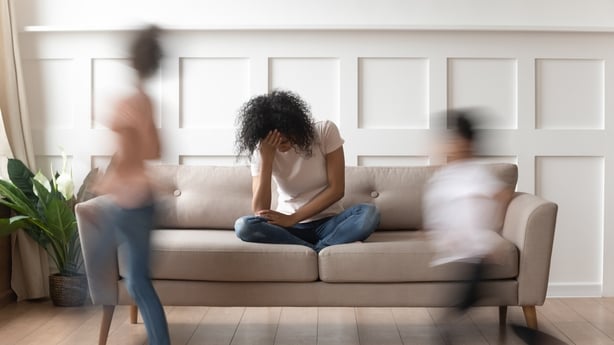 Another migraine sufferer, Bernie, gets migraines almost daily and she has developed other chronic health problems which are related to her migraines. She has tried a number of treatments including Botox but none of the remedies have helped.
Bernie has great support from her family and friends, but her life is still severely impacted. She tells Joe that she's overjoyed to hear the topic being aired:
"I'm in my sixties. I'm isolated and I want to be independent. I'm just so glad to hear this being spoken about. My life is just so curtailed. I feel like crying, I wish I could cry, because it's just such a relief to hear people talking about it and I know loads of people with it. It's devastating."
Bernie says there are new treatments coming on stream all the time and tells Joe she's still hopeful that she'll find the right one for her: "I'm not giving up, Joe."
You can listen back to the full segment on migraines on the Liveline show page here.
Information on migraines can be found in the relevant section of the HSE website here. Individual medical advice can be obtained from your local GP.